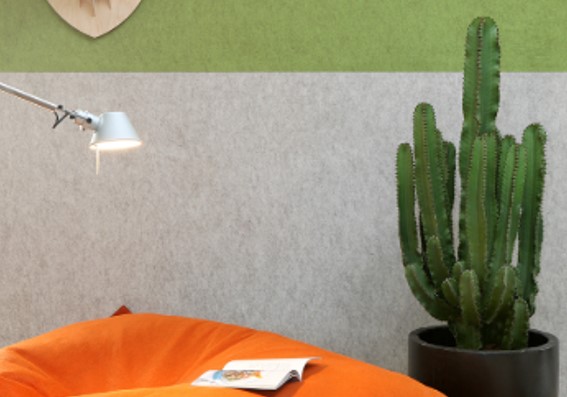 BuzziSkin
---
Sound absorbing, environmentally friendly  and available in striking colors, BuzziSkin is easy to install.
It is available on handy, self-adhesive rolls.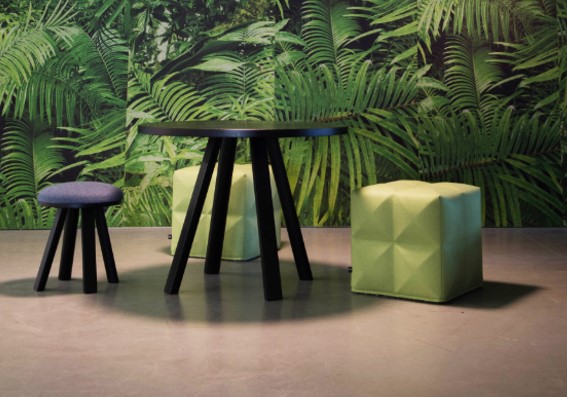 BuzziSkin Printed
---
Customize your wall with new BuzziSkin Printed while enhancing your room acoustics at the same time. BuzziSkin Printed is ideal to absorb the high tones in your room and is available in Marble Absynth, Marble Emperador, Concrete,  two different Green prints or Jungle print.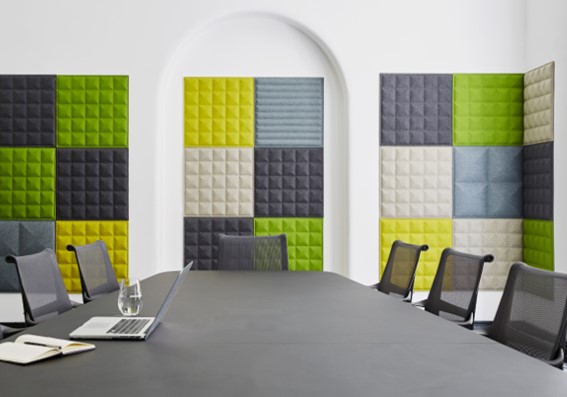 BuzziTile
---
The BuzziTile 3D turns any wall into a must-see! Combine shapes and colors for an incomparable effect thanks to the tiles' architectonic touch. The complete BuzziTile family is a perfect solution for balancing sound.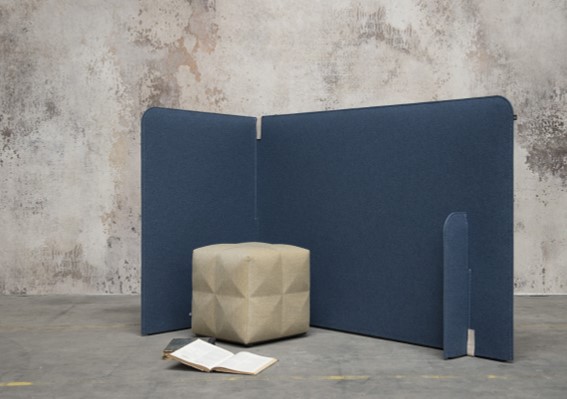 BuzziZone
---
The BuzziZone is a half-height sound absorbing partition wall that provides a little privacy and peace in your living room or office. It is light, colorful, tackable and sound absorbing.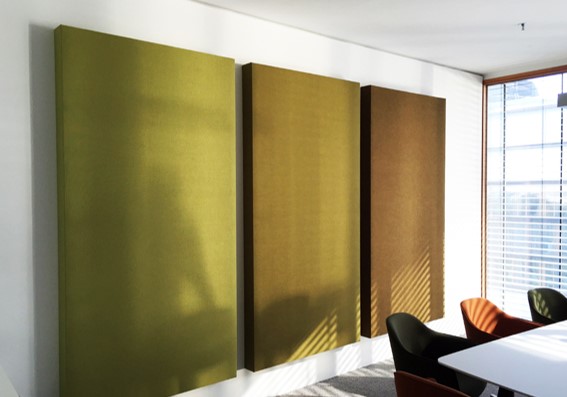 BuzziBlox
---
BuzziBlox is a group of acoustic panels with different depths,developed to tune a room in the speech spectrum range and especially in the low and midfrequencies.
BuzziLoose
---
The BuzziLoose is a sound attenuating panel that can be fixed to the ceiling to reduce the sound transfer in a room while still offering a chic design. Ideal for reducing the echo in a large office space or residential loft.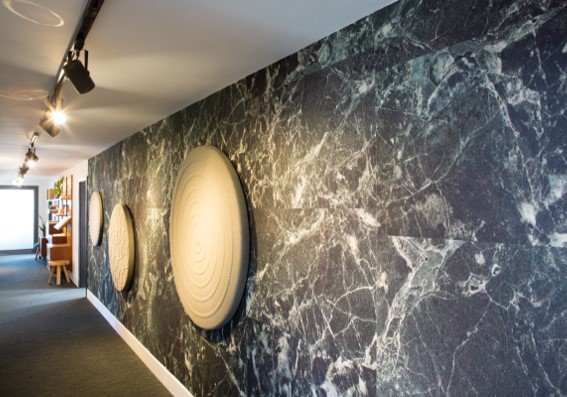 BuzziLand
---
Large office spaces or residential lofts often echo, which can be distracting or impact productivity. BuzziSpace has developed the BuzziLand, a sound absorbing panel that can be fixed to the ceiling or walls to dampen sound waves while still offering a chic design.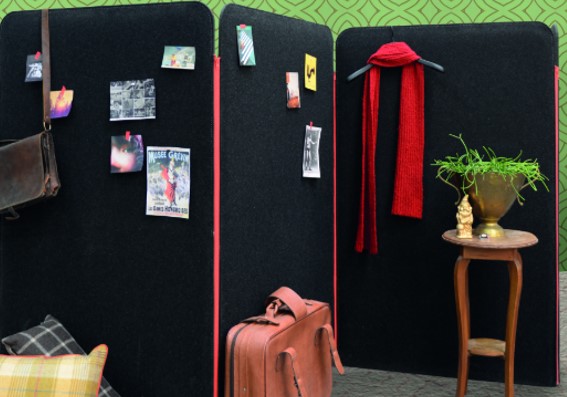 BuzziScreen
---
The BuzziScreen Mix combines different heights and fabrics to vibrant effect. Alongside, the regular BuzziFabrics (and select collections by Kvadrat) give a great edge to the end result. Add industrial zippers and this is not your average room divider, but a true designer piece.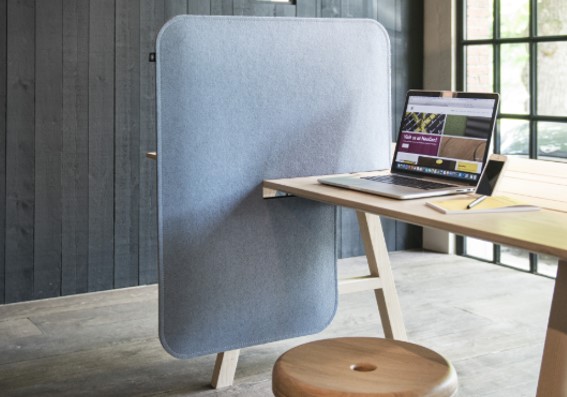 BuzziDesk Split
---
Are you sitting at one big table next to different colleagues? With the BuzziDesk Split you can gain more privacy by creating a personal and quiet workspace. Just slide the sound absorbing BuzziDesk Split over the table and say goodbye to irritating sounds or elbow fights!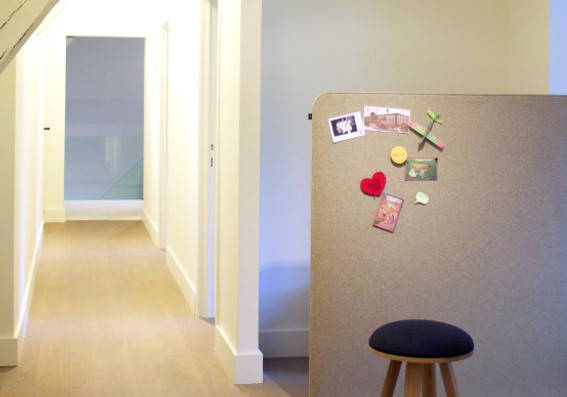 BuzziFree
---
The BuzziFree can stand on its own, dividing a room into two parts while improving visual and sound comfort. This mobile room divider is simple by design and made of BuzziFelt.
BuzziDesk
---
Not only does the BuzziDesk safeguard your privacy at work; it keeps out your colleagues' irritating telephone or computer sounds as well. This workspace divider also hides your cable clutter and computer screen in an orderly fashion.