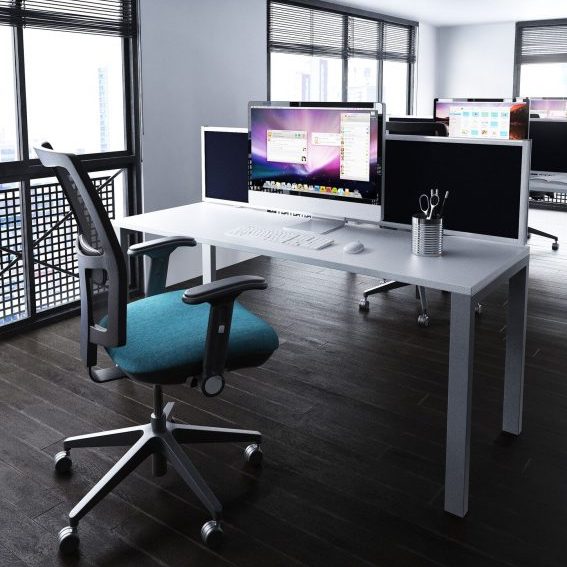 Mesa
---
Mesa is a stripped-back bench desking range that combines strength with ease of assembly and use. 43mm deep Scallop feature for cable access.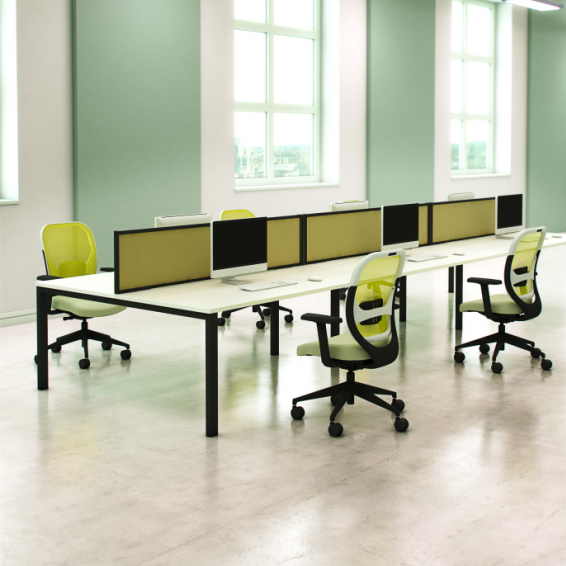 Mesa System
---
Available in a concise selection of popular footprints, allowing specifiers to confidently plan their work space.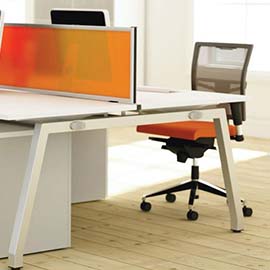 Bench
---
Available in Rectangle, Waved, and Double Waved as well as with Scalloped or Fixed Tops and a Height Adjustable option.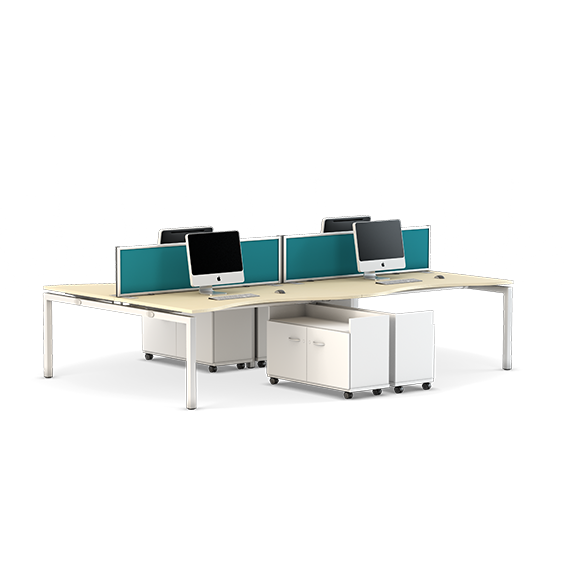 Bench System
---
Options to suit open plan offices, managerial and casual applications, deal for cable management requirements. Simple to specify, simple to install.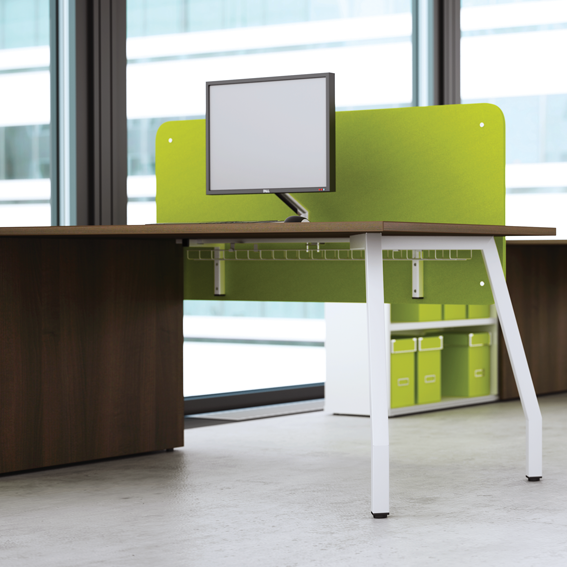 Script
---
A range of fresh storage elements making the most of every available millimetre. Used to create right-angled workstations. Can fit to left or right hand sides, fly-over top pedestals work the same way.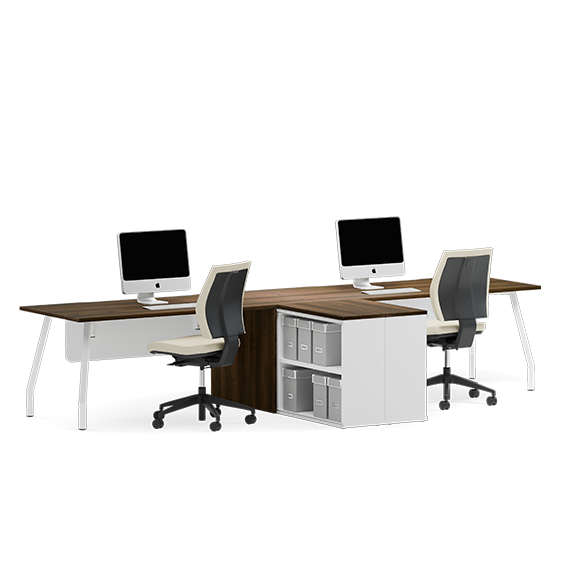 Script System
---
Options to suit open plan offices, managerial and casual applications, deal for cable management requirements. Simple to specify, simple to install.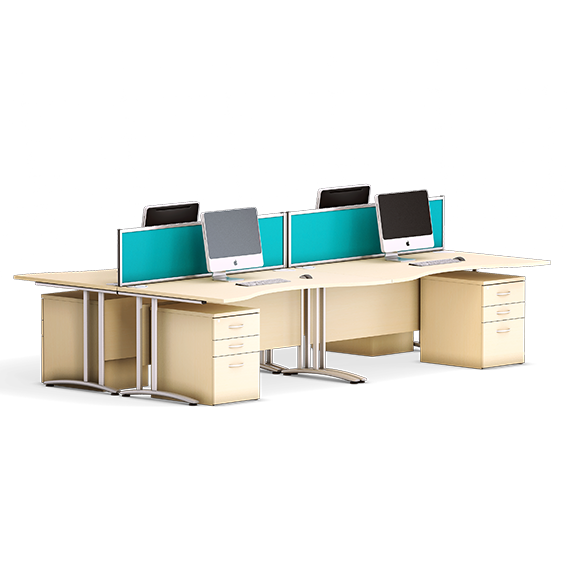 D3K System
---
Stylish end frame that can accept cable management, available in a variety of desk and workstation footprints such as: Consult, Workstations and Shelves.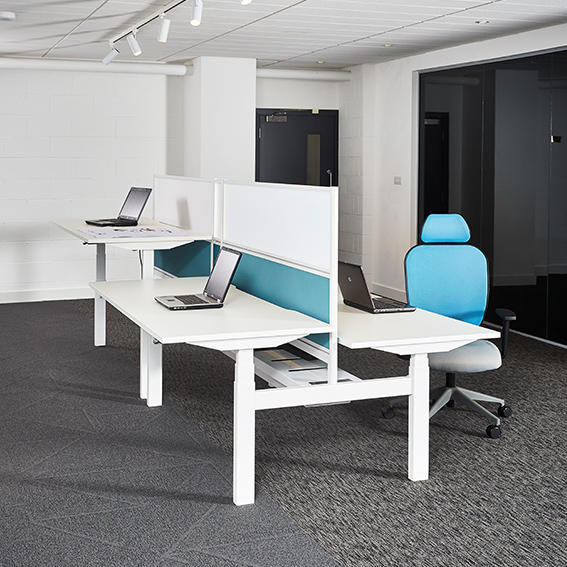 Rise Squared
---
Rise Squared has a scalloped top for cable egress and accepts desktop accessories. Supplied with integral cable control with a selection of control panels.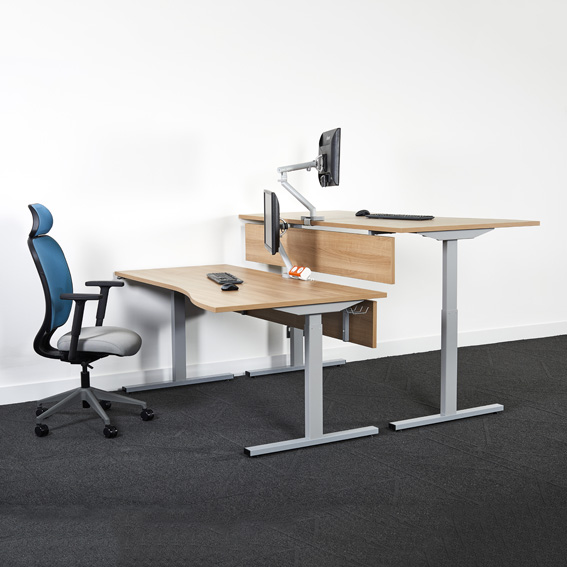 Rise
---
The Rise family products, including Rise, Rise Lite and Rise Squared, has been designed to bring true sit/stand capacity to the ever-changing workplace. Each model can quickly be adjusted to suit users' height requirements whilst offering both health and lifestyle benefits.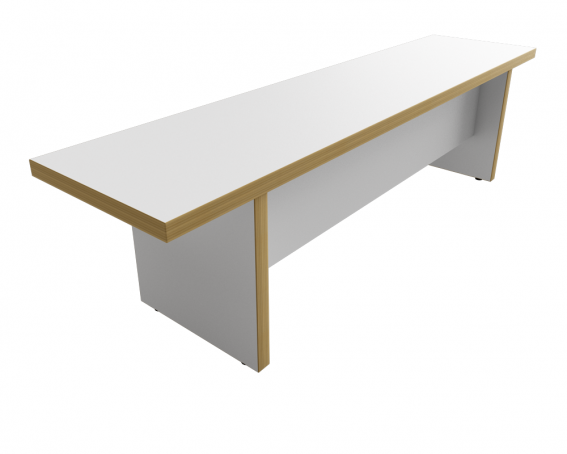 Deck
---
Available in three table heights and four lengths the timeless collection is ideal for both office and leisure environments. It suits café style interiors where communal dining is the trend, or corporate meeting and hot-desking touch down areas.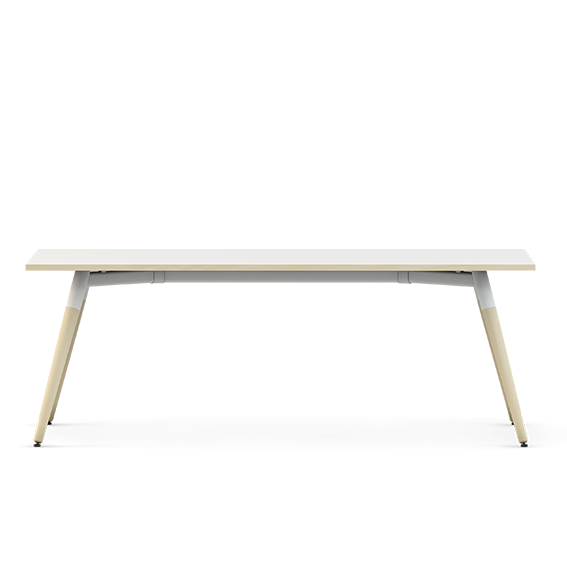 Moment
---
Elegant Table system designed with legs positioned to enable users to sit at all sides, clean-lined aesthetics with ease of use in mind.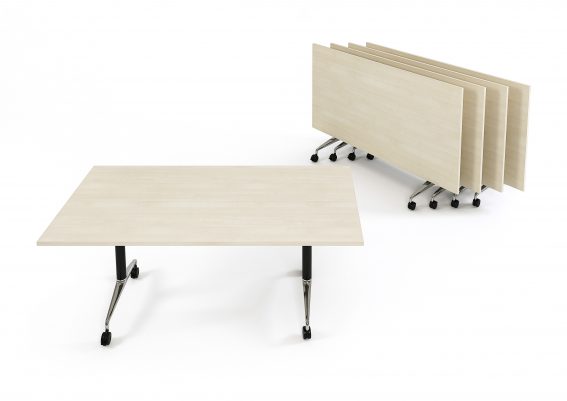 Obvio
---
Obvio active tables adapt and change as quickly as business needs change. The traditional needs of teaching and conference tables have become increasingly more expansive and demanding. Obvio tables allow for individual use and small groups and can be reconfigured easily into larger, more diverse configurations and function layouts.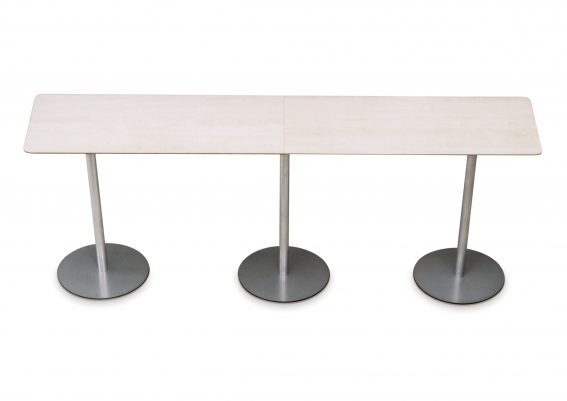 Lock Bar
---
Lock Bar helps answer the diversity of working environments and the need for different types of surfaces within today's workplace. Offering a solution for a more relaxed Café culture environment the lock bar provides a place to eat and drink and encouraging a more social aspect to the working day.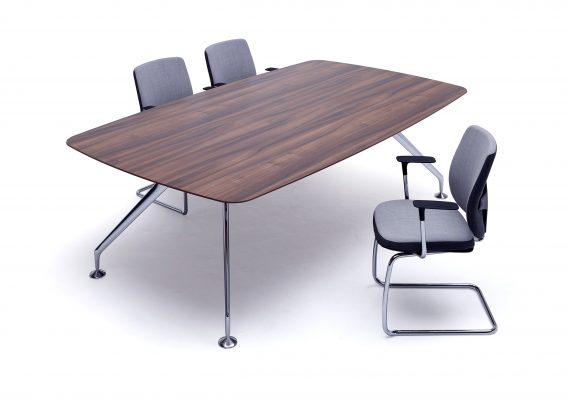 Lano
---
The circular & oval, soft square & soft rectangle, square & rectangular and barrel & soft vase are all available from 1200 wide and up to 6200 long as standard and can further be specified in widths ranging from 1200 up to 2000 with the possibility of infinite lengths as described above.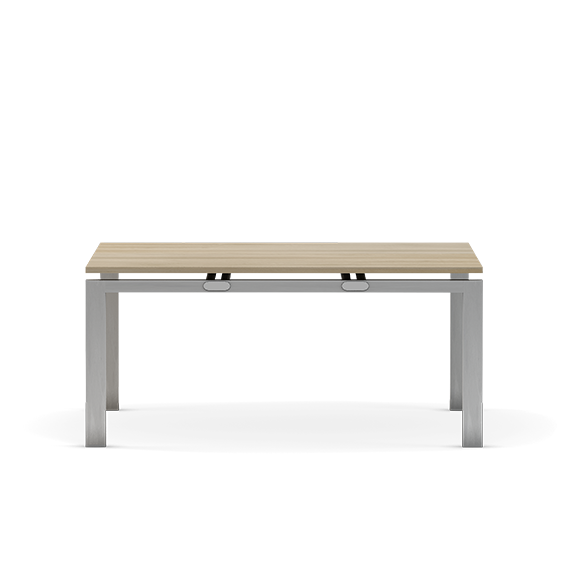 Bench
---
Designed to work in the same environment as their desking counterpart, available in a variety of sizes and footprints. Delivered and installed fully assembled.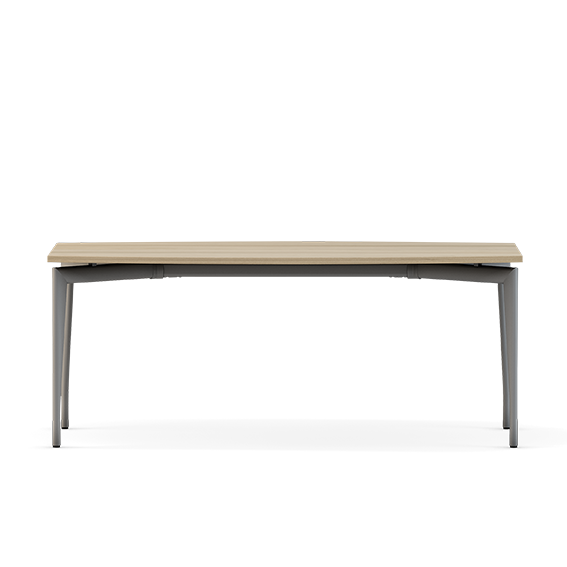 Believe
---
This modular system is the ultimate in stylised flexibility. Unlike many ranges, Believe doesn't rely on its surface panels for strength, but suspension; forming an innovative grid like system. This design is built to adapt and reconfigure towards your needs, its only limitations are your imagination.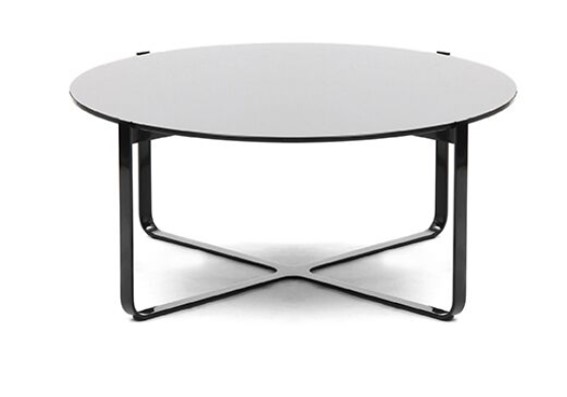 Trace Large
---
Sold by the likes of MOMA in New York, the trace table range is simply a modern classic that speaks for itself. Suffice to say, the immaculate hand made steel frame and repetition of shapes make trace an exquisitely balanced form.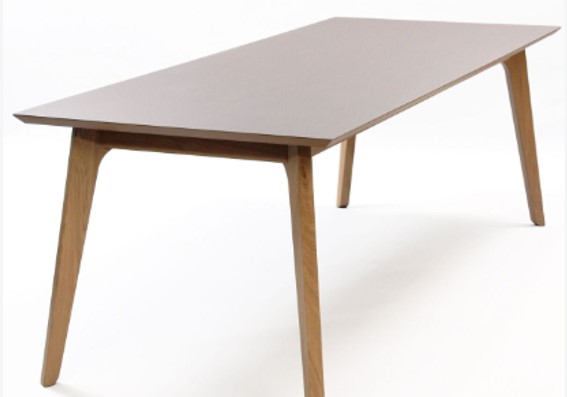 Dalby
---
Your newest old friend. The Dalby table will inject warmth and quality into an interior without raising any eyebrows. Dalby provides a practical, robust surface and maximised leg positions for clear, usable access all round the table.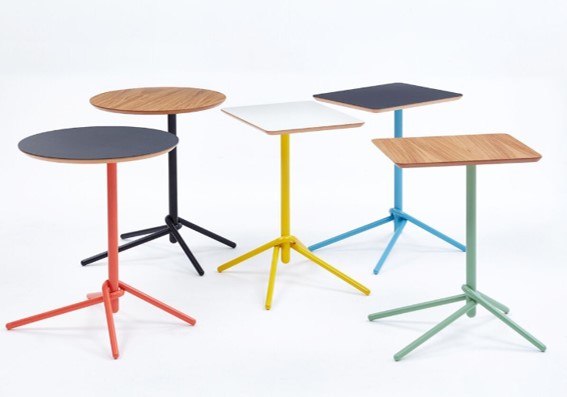 Knot
---
Knot table is a perfect height and scale to work with a multitude of seating. Landscapes of multi purpose seating are becoming more common in the workplace, education and hospitality environments.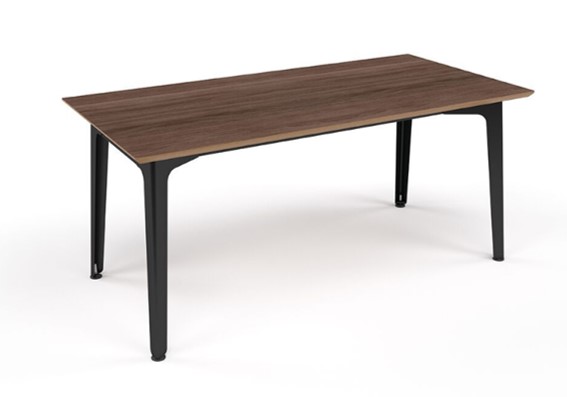 Fold
---
Strong and elegant, fold tables and benches provide a simple surface with maximum clearance for legs, chairs and fresh air to fit underneath! The folded steel frame is proportioned carefully and finished beautifully making a low statement product to be used with any chair or as a bench and table set in any environment.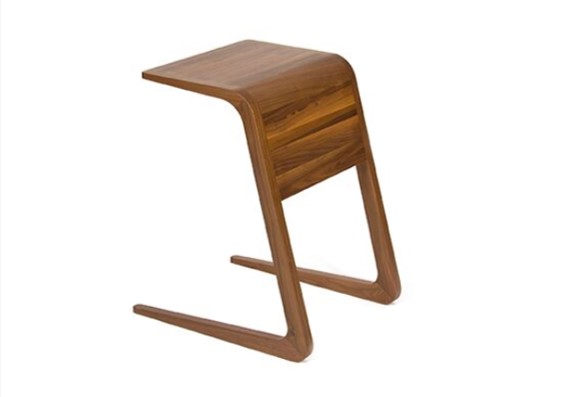 Riley
---
Riley is a beautifully crafted solid oak pull-up table, sized perfectly to slide over benches, sofa arms or chair arms. Riley is handmade in solid wood….nothing else. Riley is sealed with a light matt lacquer, preserving the natural feel of the wood.
Find Us
Creative Office Environments Ltd, Unit 11 Avro Business Park,
Mosquito Way, Christchurch, Dorset, BH23 4FN